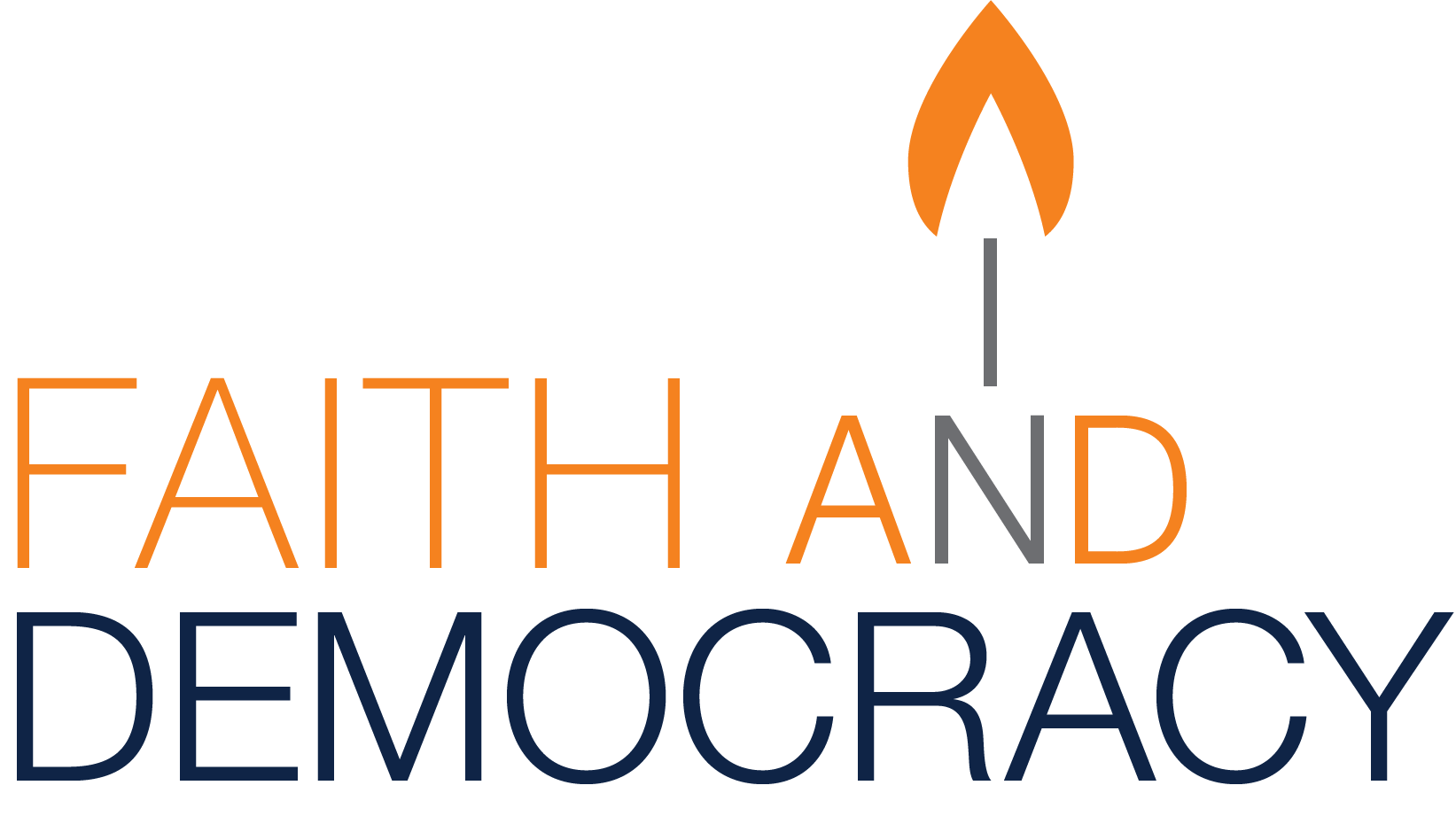 Faith In/And Democracy was first established as a pilot funding and learning initiative led by Philanthropy for Active Civic Engagement (PACE) to explore the ways faith and faith communities can support democracy and civic life. In 2019, Kristen Cambell, PACE's Executive Director said: "With this project, we hope to uncover the power and potential of faith communities to ease the divisions that plague our political, civic, and social processes. At this decisive time for our democracy, we were humbled to learn about the depth and breadth of work happening at this important intersection, and are thrilled to amplify a piece of it through this effort."
A nationwide Request for Proposals was issued on May 31 and closed on July 1, 2019. After thorough review by the program's Advisory Committee, in August 2019, five grantee partners were selected from a diverse and extremely competitive pool of 132 applicants representing 34 states and the District of Columbia. To view the grantee cohort announcement, click here.
The initiative was first inspired by PACE members and catalyzed in partnership with the Fetzer Institute, the Democracy Fund, and a program Advisory Committee. In addition to funding these five projects, PACE launched a cohort-based, year-long peer Learning Community for those engaged with the initiative. This Community acts as a "laboratory" to test key questions about learning and impact, and reflect those learnings to funders, nonprofits, and our fields more broadly.
In early 2020 — about halfway through the pilot — we caught up with all five of the cohort participants to get a status update on their projects thus far, and released a series of interviews (see below) to highlight their leadership and share more about their learnings part way through their projects. Michael Wear, a member of the Learning Community, kicked off the series with a reflection from the learning community's initial gathering in Charlottesville, Virginia, and Chris Crawford of the Democracy Fund closed out the series offering a funder's perspective on the potential for scaling faith-based civic engagement.
Faith In/And Democracy Cohort
Pilot Year 2019 – 2020
Faith In Indiana: Indianapolis, IN
ISAIAH: St. Cloud, MN
Neighborly Faith Inc.: Raleigh, NC
Virginia Interfaith Center for Public Policy: Richmond, VA
Wisconsin Council of Churches: Sun Prairie, WI
---
For additional information about the initiative, please visit the links below:
All other questions can be directed to Faith@PACEfunders.org. Sign up for our newsletters to receive periodic updates on this and other PACE programs.