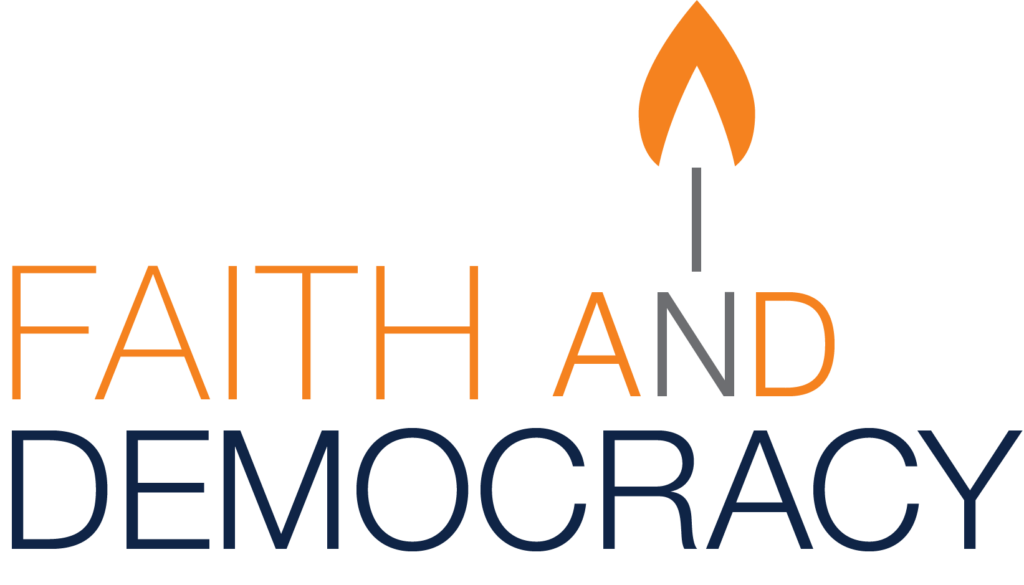 Below is a series of relevant resources for those interested in learning more about Faith In/And Democracy.
Information Sessions
Questions can be directed to PACErfp@uncommon.partners. Two information sessions were held for potential applicants to ask questions and learn more about the project.
June 5th at 12 pm EST
June 11th at 12 pm EST v
PACE Primers
PACE has developed a series of primers to help funders and practitioners think and talk about key themes related to civic engagement and democracy. The primers break down broad themes into their component parts, help to illustrate how the pieces fit together, and serve as a starting place to ground conversation. All three primers are available at pacefunders.org/primer. They are also linked individually below:
Core Funders and Advisory Committee
This initiative was inspired by our members and we are honored to partner with the Democracy Fund and the Fetzer Institute in bringing it to life. PACE has convened an advisory committee to guide the evolution of this project, and ensure it fulfills its purpose and maximizes its impact. We are grateful to each of them for their insight, guidance, and support.
Advisory Committee Members
Rev. Jennifer Bailey, Founder and Executive Director, Faith Matters Network
Chris Crawford, Program Associate, Governance, Democracy Fund
Keesha Gaskins-Nathan, Program Director, Democratic Practice, U.S., Rockefeller Brothers Fund
Angela Graham, Program Director, Partnership, Fetzer Institute
Rabbi Michael Holzman, Rabbi, Northern Virginia Hebrew Congregation
Rabbi Asher Lopatin, Rabbi, Kehillat Etz Chayim of Detroit (Emeritus)
Zeenat Rahman, Project Director, Inclusive America Project, Aspen Institute
Janet Tran, Director of Learning and Leadership, Ronald Reagan Presidential Foundation and Institute
Related Resources
Our team has assembled a short list of readings that have added perspective to the development of this project. We offer them here for your reference, and welcome suggestions to add to this growing list.
Related Resources