Dear PACE colleagues,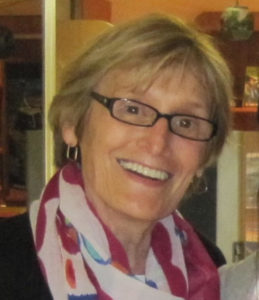 It is with deep gratitude that I share that after 6 years with PACE, our Senior Fellow, Sally Prouty, is wrapping up her time with us. It would be impossible to capture the extraordinary wisdom, insight, and warmth Sally has brought to PACE in this short letter–her spirit and influence will continue to be felt throughout our work. I am grateful to know her both as a trusted colleague and as a dear friend and mentor.
It's with a smile that I recall Sally's first connection with PACE in 2012, when she made an initial attempt at retirement after a long and successful tenure at The Corps Network. PACE's leadership was wise enough to invite her to join our network as a Fellow–an effort on their part to keep her wisdom within our field and ensure her extraordinary insights could continue to be tapped. I'm so glad they did. Her paper, "Civic Service: Providing Opportunity for Millions of Youth," has continued to inspire a stream of work focused on civic learning and equity that continues to evolve today.
In the ensuing six years, her commitment to PACE has been immense–including her 6-month term as our Interim Executive Director. During that time, Sally skillfully and supportively stewarded the Board through a series of transformative (and, at times, difficult) conversations that laid the groundwork for where we are today. She then managed the nationwide search for our full-time ED, and graciously performed the role herself until I came on board in July of 2015 when she transitioned back to a Fellowship capacity. During my initial transition into this role (which was my first foray into an ED-ship), Sally's support and confidence in me, even at moments that I'll admit it was hard to find it in myself, is something for which I will always be grateful. She has been a trusted confidant and advisor to me throughout my career, and the deepening of our relationship through PACE has been a true privilege and delight.
Those of you who have come to know Sally over the years, know that her contributions to our field are beyond measure. It is with deep respect, admiration, and gratitude that I share the news of her departure (Retirement Version 2? Time will tell). I hope you'll join me in wishing her the very best in her richly deserved time off, and wherever and whatever that may lead her to next.
Best,
Kristen Cambell