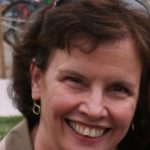 Many U.S. foundations are deeply committed to health and safety in American communities.  In fact, creating, promoting, and sustaining healthy, safe, and equitable communities is a clear national priority, amounting to hundreds of billions of dollars in public expenditures in education, health care, community development, and related fields.  Yet, despite this interest and investment, the nation's wealth, and recent advances in health and technology, the U.S. consistently ranks lowest among developed countries for many health outcomes. Today, one of the greatest predictors of health and safety of our nation's youth is zip code; where a child lives at birth can determine how long and healthy that child's life will be.
Driven by a sense of urgency to improve health, safety, and equity, it can seem necessary to define problems and seek potential solutions within a fairly narrow realm.  But expanding the focus to include youth civic engagement strategies can generate creative solutions and spark enduring improvements in health, safety and many other important outcomes.
Philanthropy for Active Civic Engagement (PACE) convened a working group of about twenty funders and non-profits to explore links between civic engagement, health and safety among youth.  Working group members shared information and experiences, commissioned and reviewed research, and developed shared convictions that are summarized here.
Youth civic engagement should not be viewed as optional or peripheral to community health or public safety investments.  It can yield short-term benefits as well as lay crucial groundwork to support healthier, safer, more equitable communities in the future.  Youth engagement sharpens problem and solution identification, adds persuasive power, and contributes to system change.
For youth civic engagement to realize its full potential, several areas require attention:
Trust-building;
Investment in youth power and commitment to shared decision-making;
Attention to the unique needs and vulnerabilities of young people;
A shared learning approach; and
Connections to a broad infrastructure for civic change.
Across all these dimensions, foundations and funders play critical roles: they are uniquely positioned either to uphold or stifle youth contributions to improved health, safety and equity outcomes.   Done right, youth civic engagement can become a key strategy toward better social and community outcomes in domains beyond health and safety, including education, environment, and social justice.
"Youth do things differently.  That is the point.  If philanthropy is serious about equity, we must provide a path for meaningful engagement that trains youth to dismantle the structures that have maintained inequities in health and safety," said Jen Algire and Elina Alterman, PACE Health and Safety Working Group members.
We see a number of specific ways that funders can support youth civic engagement.  As grantmakers, they can intentionally seek out and support efforts that involve youth in safe and meaningful ways.  As partners to youth, they can use their positions of power and privilege to advocate and amplify youth priorities.  As conveners, funders can bring together ideas and influencers to integrate youth concerns and accelerate the pace of change.  For funders not able or ready to invest in youth civic engagement as a stand-alone strategy, we see an opportunity for funders to coordinate their efforts in an aligned or pooled funding approach, supporting a youth engagement infrastructure that could advance health and safety as well as a wide array of community outcomes.
In short, our research indicates there are a number of ways to engage youth in successful health and safety initiatives.  PACE's Health and Safety Working Group hypothesized that the limited philanthropic attention to youth civic engagement might stem in part from a lack of awareness among funders about the substantial, long-term benefits of youth civic engagement as well as information gaps concerning practical approaches to funder-supported youth civic engagement.  These reports are a first step in bridging that gap, and we look forward to joining our peers in continuing that conversation.
To learn more about PACE's Health and Safety Working Group, click here.
Philanthropy for Active Civic Engagement (PACE) would like to thank Robert Wood Johnson Foundation and Rita Allen Foundation for their support of this project; Jme McLean of Mesu Strategies and Parissa Jahromi Ballard of Wake Forest School of Medicine, authors of the report and literature review respectively, alongside the members of PACE's Health and Safety Working group for their valuable contributions to this effort.