PACE is pleased to announce the appointment of three new directors to our Board of Directors: Eric Avner, Carol Ann & Ralph V. Haile, Jr. Foundation; Sheri Brady, Aspen Forum for Community Solutions and Opportunity Youth Incentive Fund; and Tirtzah Bassel, Lippman Kanfer Foundation for Living Torah. They commenced 3-year terms on January 1, 2021 and will serve through December 2023.
Eric Avner, Vice President and Senior Program Manager of Community Development, directs the Carol Ann & Ralph V. Haile, Jr. Foundation's community development grantmaking, focusing on Cincinnati's distinctive urban neighborhoods, a talented regional workforce, and a culture of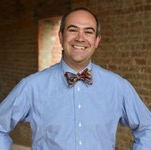 entrepreneurship and innovation. Eric also founded and was CEO of People's Liberty (2014-2019), the Foundation's 8,000sf philanthropic lab that explored a new role for foundations interested in investing in place by investing in people. Previously, Eric was Associate Director of the Cincinnati Business Committee (2000-2008), managed the City of Newport, Kentucky's downtown revitalization program (1996-2000), and helped administer the Historic Preservation Investment Tax Credit program for the National Park Service during the Clinton Administration (1994-1996). His many board and advisory positions include Philanthropy Ohio, Cincinnati Development Fund, and ArtWorks Cincinnati.
Sheri Brady, Director of Strategic Partnerships at The Aspen Institute Forum for Community Solutions, which also operates the Opportunity Youth Incentive Fund, where she develops new programming and bodies of work to further the Aspen Forum's mission to support community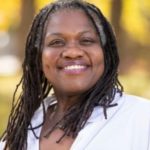 collaboration that enables communities to effectively address their most pressing challenges. She leads work on field building around collective impact, place-based investment, community power building and equity. Her strong commitment to social and economic justice is reflected in her work. She was previously Director of Policy at the W.K. Kellogg Foundation, where she provided foundation-wide leadership on policy and advocacy grantmaking. Sheri received her bachelor's degree in political science from Wheaton College in Norton, MA and her law degree from the University of California at Berkeley.
Tirtzah Bassel, Program Director at Lippman Kanfer Foundation for Living Torah, focuses on original programming for the foundation's convenings and strategic collaborations. Before joining the Lippman Kanfer team, she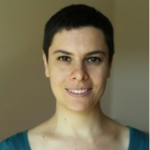 was the assistant director of the Brandeis Institute of Music and Art at Brandeis University and the founding director of PopUp for Change, a summer program based at the 14th Street Y that brought together NYC teens to learn design thinking and apply it to social justice projects in response to community needs. Tirtzah holds an MFA from Boston University, and she studied drawing and painting at the Jerusalem Studio School in Israel. She is currently a Created Equal National Educators Fellow at the Shalom Hartman Institute.
In addition to these new members, Jonathan Gruber of Einhorn Collaborative and Pamela Lewis of New Economy Initiative were elected for a second term of service.
Elizabeth Christopherson of the Rita Allen Foundation and Keesha Gaskins-Nathan of Rockefeller Brothers Fund were re-elected as the Board President and Board Treasurer, respectively. Kara Carlisle of McKnight Foundation was elected as Board Secretary.
PACE expresses its gratitude to Paul Waters of the Democracy Fund, who concluded a term of Board service in December 2020. A resolution was adopted to recognize and honor his leadership and we look forward to continuing to engage him as part of the PACE membership.
President: Elizabeth Christopherson, Rita Allen Foundation
Secretary: Kara Carlisle, McKnight Foundation
Treasurer: Keesha Gaskins-Nathan, Rockefeller Brothers Fund
Board Member: Eric Avner, Carol Ann and Ralph V. Haile, Jr. Foundation
Board Member: Tirtzah Bassel, Lippman Kanfer Foundation for Living Torah
Board Member: Sheri Brady, Aspen Forum for Community Solutions
Board Member: Stuart Comstock-Gay, Delaware Community Foundation
Board Member: Jonathan Gruber, Einhorn Collaborative
Board Member: Sarah Koch, Entrepreneurship Funders Network
Board Member: Pam Lewis, New Economy Initiative
Board Member: Janet Tran, Ronald Reagan Presidential Foundation and Institute