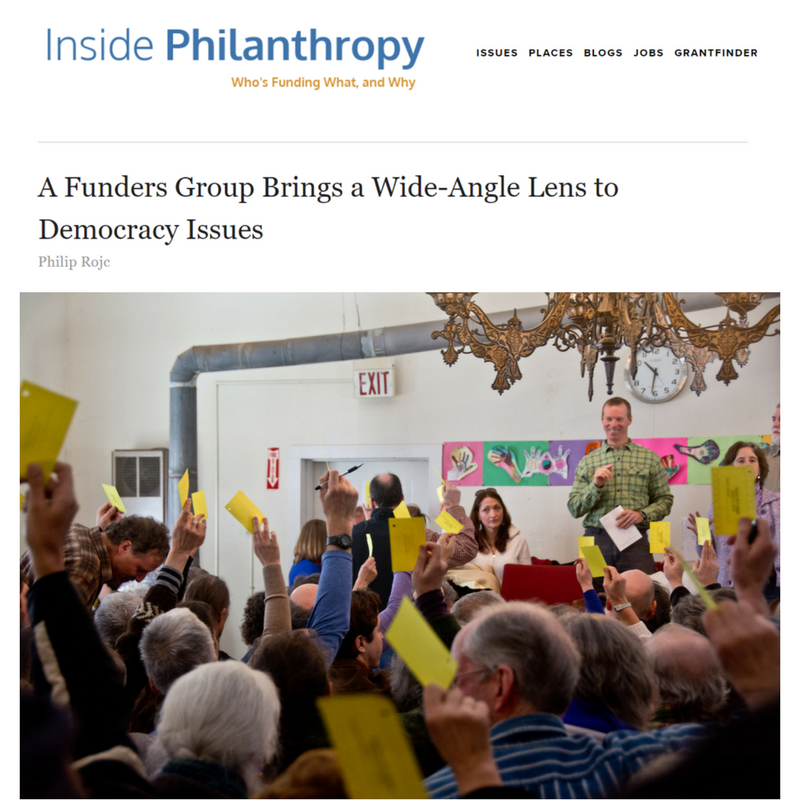 Philanthropy in the United States has long been concerned with democracy: how to protect it, understand it and make it work better. Whether or not American democracy is truly "under threat" these days, funders in this space are feeling the urgency of the moment. In a recent piece, we profiled the Funders' Committee for Civic Participation (FCCP), a key affinity group of mostly progressive civic engagement funders.
Philanthropy for Active Civic Engagement (PACE) is another funder affinity group working on issues of democracy and civic engagement. Unlike FCCP, which began with a focus on voter registration and elections, PACE got its start in the world of volunteer engagement and community service. Both groups now embrace a wider range of issues, and PACE's Executive Director Kristen Cambell sees their work as complementary.
. . .
To read the full article, click here.