PACE is pleased to announce the appointment of two new members to its Board of Directors: Keesha Gaskins and Kelly Born.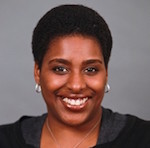 Gaskins serves as Program Director for U.S. Democratic Practice at the Rockefeller Brothers Fund, which seeks to strengthen the vitality of democracy in America. She is a frequent lecturer and writer on issues related to women and politics, movement building, and democratic reform.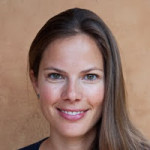 Born is Program Officer of the William and Flora Hewlett Foundation, where she oversees Special Projects and the Foundation's democracy-related grantmaking. In her role with the foundation's "Madison Initiative," Born's work focuses on an array of issues related to reducing today's politically polarized environment.
"Keesha and Kelly both bring significant knowledge and energy to PACE," said John Dedrick, President of the board. "We are thrilled they have agreed to contribute their skills and talents to this organization's continued visioning and growth."
Gaskins and Born join Dedrick, as well as other officers and board members: Kate Ahern of the Case Foundation, John Esterle of the Whitman Institute, David O. Egner of the Ralph C. Wilson, Jr. Foundation, and David Bley of the Bill and Melinda Gates Foundation.