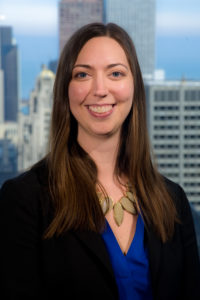 The board and staff of Philanthropy for Active Civic Engagement (PACE) is delighted to announce the newest member of our team: Janice Lombardo, who has been on PACE's staff part time during her transition, will officially be joining PACE as our full-time Director of Member Engagement. This newly created role will increase the depth of PACE's collaboration with our members as we continue to amplify learning and engagement across our network, and strengthen the voice of our field at a moment when our issues matter greatly.
Janice joins our team during a dynamic time for our field, and for PACE. In 2017, we welcomed 18 new and re-joined members our network, and have received significant interest in partnerships and collaborations from peers across the field. That momentum continues to build into 2018–and Janice's role will evolve at the center of this growing constellation of foundations and funders committed to civic engagement and democratic practice.
"Janice's role will enable PACE to keep its finger on the pulse of our growing membership, as we continue to inform and strengthen the voice of our network and our field," said Kristen Cambell, PACE Executive Director. "We trust her passion for and commitment to civic engagement, civic learning, and philanthropy will serve her well as a member of the PACE team."
Janice comes to PACE with a depth of experience at the intersection of civic engagement and philanthropy, in her role as Program Officer for the Democracy Program at the Robert R. McCormick Foundation, a long-time PACE member. There, her work has reached across the ideological and civic engagement spectrums, with a particular focus on civic learning. Janice brings with her a rich leadership background across a spectrum of civic engagement initiatives throughout her 9-year tenure at the McCormick Foundation.
Prior to her role as Program Officer, Janice led the Democracy School Network, a broad, nonpartisan consortium of diverse high schools committed to growing and sustaining robust civic learning practices. The network convened a coalition of educators with the shared mission of empowering Illinois students to become active participants in our democracy. Janice has also been instrumental in McCormick's equity journey through her service on the organization's racial equity steering committee.