PACE is pleased to announce the appointment of two new members to its Board of Directors: Sarah Koch and Elizabeth Christopherson.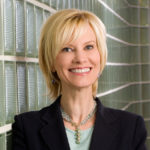 Christopherson is president, CEO and director at the Rita Allen Foundation, an organization that invests in transformative ideas in their earliest stages to leverage their growth and promote breakthrough solutions to significant problems. She brings a wealth of experience building partnerships to serve diverse communities for the common good.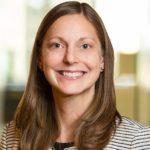 Koch serves as Vice President of Social Innovation at the Case Foundation, where she leads the inclusive entrepreneurship movement, which works to create opportunity for women entrepreneurs and entrepreneurs of color. Sarah also heads up the Foundation's Be Fearless campaign to encourage more innovation and risk in the nonprofit sector.
"PACE is growing and we look forward to playing a role in strengthening democracy and civic life at this critical time in our country," said John Dedrick, President of the board. "The skills, leadership, and sound judgement Sarah and Elizabeth will provide will be critical assets to our work and future success."
Koch and Christopherson join Dedrick alongside other board members and newly instituted officers: John Esterle of the Whitman Institute (President Emeritus and Secretary), Keesha Gaskins-Nathan of the Rockefeller Brothers Fund (Treasurer), David Bley of the Bill and Melinda Gates Foundation, and Kelly Born of the William and Flora Hewlett Foundation.
PACE also thanks two long-serving board members who completed terms of service at the end of 2016: David O. Egner of the Ralph C. Wilson, Jr. Foundation and Kate Ahern of Bain Capital and formerly of The Case Foundation.