As part of our exploration into youth civic engagement and community health and safety, PACE invited several young people to speak to their experience of change in their own communities. This story is from Jackie Martinez, a response to PACE's recent report: "Youth Civic Engagement for Health Equity and Community Safety: How Funders Can Embrace the Power of Young People to Advance Healthier, Safer Communities for All."  To read the full report and learn more about this initiative, click here.
•     •     •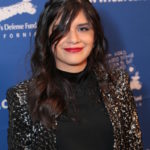 I grew up sharing a one-bedroom apartment with my five-member family in South Los Angeles. My parents, undocumented immigrants, had recently lost their jobs. We had no light, no gas, and lived on McChicken sandwiches. Because we had moved one month into the school year, I started sixth grade late. This did not make it easier to adjust to a new school, one of many inner-city schools struggling with limited resources, safety concerns, and overcrowded classrooms. My high school was small with no traditional facilities, like a football field, gym, or auditorium, and we did not have access to AP courses or many arts/STEM-related clubs.
In 2011, my family and I faced what we would later regard as our greatest curse and blessing: foreclosure. I ended up living in garages for most of my life. My parents had to work tirelessly to find jobs during that financially and emotionally unstable time. At age eleven, I began working with my parents from 1 a.m. to 10 a.m., cleaning movie theaters to help alleviate their work burden. And I have worked every weekend and vacation since.
The future is being rewritten by a generation of young innovators with the power to see what others don't. Think about what could happen once we equip these young innovators with the right tools.
These experiences made me a stronger person. Whenever I face adversarial moments, I think about this period in my life — the uncertainty, the hunger we endured, but also the perseverance and hope. The most profound and impactful education I have received has not been in the classroom, but pushing myself through countless nights of heavy eyes, unsafe midnight coffee runs, and backaches. It has been these scarring events that have become battle stripes that I now proudly wear as I take on my next challenge.
I have committed myself to foster change to alter the conditions not just for my family, but those around me by doing the best I can with the resources at hand, as limited as they may be.
During my high school years, I created a partnership program called "Soaring Warriors," where my peers can assist teachers, tutor, and mentor middle school students to help foster community and empowerment. Following its success, I started "Get Financially Lit," a program where I taught middle schoolers an eight-week curriculum on building financial literacy to help prepare low-income students of color for college and life. And in my senior year of high school, I served as the lead organizer for South L.A.'s first youth TEDx talk to expose my community to concepts considered "taboo" or simply unspoken, including mental illness, digital currency, environmental justice, and diversity, all of which affect our community in different ways.
Through these programs and activities, my ultimate purpose was to dismantle stigma by fostering learning, inspiration, and curiosity, and igniting conversations that matter and, in this way, bringing community together. And I am not alone. There are so many more young people out there who are eager to foster change in their communities but are hindered by the knowledge gap, opportunity gap, or simply put, lack of support.
So many youth today, given the resources, could implement their innovative ideas to spark the type of change they know their community needs. Given a seat at the table, young people like myself would offer a unique and valuable contribution. It just takes people who believe in them to show young people they have a voice, one that is instrumental in the change they want to see. This is what Children's Defense Fund's Beat the Odds scholarship program did for me.
Little did I know, the resources the organization would offer me would have such a resonant impact on my life. As I started my sophomore year in high school, the program not only provided financial aid workshops, SAT prep, internship referrals, college fairs, and mentoring but also advocacy training and leadership-building activities that showed me how powerful my voice can be and how to use it to make changes in my community. As I organized my own initiatives and continued to take big leaps, I was able to reach out to the CDF-California team for guidance.
Unfortunately, CDF-CA is only able to support 10 students a year because of financial constraints. If more funders supported programs like this, imagine how many others like me could feel and be empowered. The value of these programs can make all of the difference in the lives of youth who just need a little guidance.
The future is being rewritten by a generation of young innovators with the power to see what others don't. Think about what could happen once we equip these young innovators with the right tools.
---
About the Author
Jackie Martinez was born and raised in South L.A. She is currently attending the University of Southern California (USC) with a Mork Scholarship (full-tuition plus $5,0000 living stipend — only awarded to 10 students) and is majoring in Non-Governmental Organizations and Social Change. It has been the several free enrichment programs, like the Children's Defense and Ghetto Film School, that have empowered Jackie to continue to uplift marginalized communities, for she one day hopes to work in Corporate Responsibility at Warner Bros. Studios to increase diversity in entertainment and found her own college//professional/life-preparatory program for youth in South America.