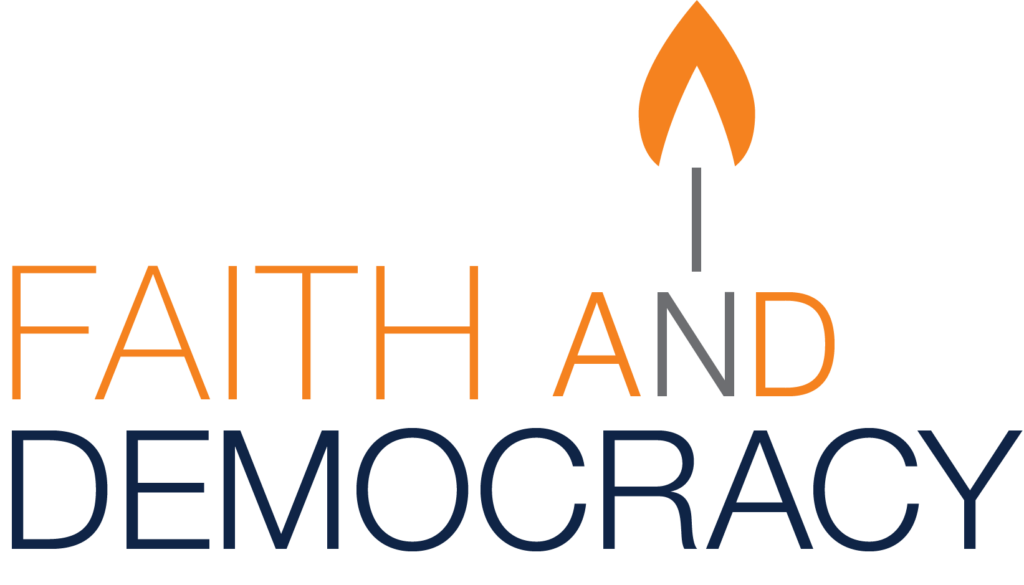 Philanthropy for Active Civic Engagement (PACE) has launched a funding and learning initiative to invest in and promote engagement at the intersection of faith and democracy. Faith In/And Democracy is a pilot effort to explore the ways faith and faith communities can support democracy and civic life.

"This exploration is a natural extension of PACE's mission to deepen and enrich philanthropy's support of democracy and civic life in the U.S." said Kristen Cambell, Executive Director of PACE. "Faith communities have been a vibrant part of our civic fabric throughout the history of our nation. With this project, we hope to uncover ways in which faith can serve to ease the divisions that plague our political, civic, and social processes at this important time in our democracy." Click here to view the announcement.
Learn More About the Exploration
What is it? This pooled fund will provide about $300,000 in grant support to 5-7 initiatives whose work delves into this driving question: How can faith be a means to bridge divides and foster respect and cooperation in our democracy? In addition to funding 5-7 projects, PACE will launch a cohort-based, year-long peer Learning Community for those engaged with the initiative. We see this Community as a "laboratory" to test key questions about learning and impact, and reflect those learnings to funders, nonprofits, and our fields more broadly.
What does it mean? We define faith as the practice of religion or spirituality, whether organized through a formal congregation or not. We define democracy as participation in a system of representative government and the practice of self-governance. The "Faith In/And Democracy" fund intends to explore how to both cultivate faith in democracy as a system/practice, and the relationship between faith and democracy–as in, how people's religion or spirituality influences their desire to contribute to civil society.
Why are you doing it? While many institutions seek to engage people of faith in bridge-building and pluralism efforts, few organizations are funding specific interventions to engage people of faith in supporting the well-being of democracy. Fewer still are considering the ways in which faith can serve to ease divisions that plague our political processes. PACE members the Democracy Fund and the Fetzer Institute approached PACE to explore if and how a collaborative funding effort might help address this challenge and contribute to a culture of learning. Together with these core funders, our broader membership, and our Pooled Fund Advisory Committee, PACE seeks to support efforts to contribute to the understanding and narrative about the power and potential of faith in democracy and civic life.
When is it happening? The RFP (request for proposals) is open May 30 through July 1, 2019. Accepted projects will be notified in August 2019 and the grant window will run through July 2020. This is a pilot effort; any continuation or replication in the future will be considered based on learnings from the pilot.
Why PACE? The exploration resonates with PACE's central goal of deepening collaboration and investment in civic engagement philanthropy. We see this as a new mechanism of support to our members, as well as a vehicle for PACE to contribute learning and leadership to our field. We are also intrigued by what the potential of pooled funds may represent for PACE in the future, especially as we seek to inspire more funders to see civic engagement and democracy as central to their missions.
Other Questions? Please view our full RFP description and visit our resource page to learn more (including details for upcoming public information sessions). Questions can be directed to PACErfp@uncommon.partners. Sign up for our newsletters to receive periodic updates on this and other PACE programs.
Proposals will be accepted through July 1, 2019 at 5 p.m. Pacific time. To download a copy of the RFP, click here. (Please note: applications will only be accepted via the online application portal above)
For a compilation of additional references, please visit our resources page: