Board Chair: Elizabeth Christopherson, Rita Allen Foundation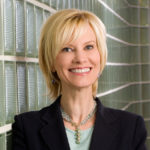 Elizabeth Christopherson is president, CEO and director at the Rita Allen Foundation, an organization that invests in transformative ideas in their earliest stages to leverage their growth and promote breakthrough solutions to significant problems. Previously she served as the first female executive director of New Jersey's public broadcasting network (NJN) and was elected by her peers to two terms on the Public Broadcasting Service (PBS) Board. As an advocate for ethical standards, she helped update PBS policies on editorial integrity and the American Press Institute's recent guidelines for funders. A champion for the arts, Elizabeth served as a member and chair of the New Jersey State Council on the Arts for 25 years. She has served on many other regional and national boards, including as president of the New Jersey Women's Forum. She is the recipient of five honorary degrees and numerous awards for public service including the International Women's Forum Women Who Make a Difference.
Secretary: Kara Carlisle, McKnight Foundation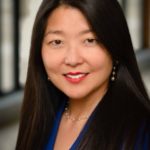 Kara Carlisle joined the McKnight Foundation in 2017 as vice president of programs. Since joining the Foundation, Carlisle has been supporting cross-program strategy and development, in particular exploring intersections across diversity, equity, and inclusion and community engagement as leverage points to drive greater impact across geographic and issue-specific areas. Previously, Carlisle spent eight years at the W. K. Kellogg Foundation in Battle Creek, MI, most recently as director of New Mexico Programs. She also served on Kellogg's Civic and Philanthropic Engagement team, developing the first manual to inform the organization's approach to place-based grantmaking. Carlisle holds an MBA from Northwestern's Kellogg School of Management, and an MDiv in urban studies and education from Claremont School of Theology.
Treasurer: Keesha Gaskins-Nathan, Rockefeller Brothers Fund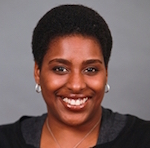 Keesha Gaskins-Nathan is the director for the Democratic Practice–United States program at the Rockefeller Brothers Fund. Prior to joining the Rockefeller Brothers Fund, she was senior counsel with the Brennan Center for Justice, serving as the director of the Redistricting and Representation program. Her portfolio included redistricting reform, voting rights, and elections, with a focus on voter suppression issues. Keesha is a frequent lecturer and writer on issues related to women and politics, movement building, and democratic reform, and is the author of a number of articles and publications. Keesha served as executive director for the League of Women Voters Minnesota and was the executive director for the Minnesota Women's Political Caucus. She worked for a number of years as a trial attorney, most notably with the firm Bowman and Brooke, LLC. Keesha also served as a special assistant appellate public defender for the State of Minnesota.
Eric Avner, Carol Ann & Ralph V. Haile, Jr.  Foundation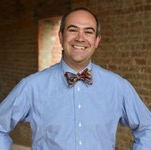 As Vice President of The Carol Ann & Ralph V. Haile, Jr. Foundation since April, 2008, Eric Avner directs the Foundation's community development grantmaking, focusing on Cincinnati's distinctive urban neighborhoods, a talented regional workforce, and a culture of entrepreneurship and innovation.  Eric also founded and was CEO of People's Liberty (2014-2019), the Foundation's 8,000sf philanthropic lab that explored a new role for foundations interested in investing in place by investing in people. Previously, Eric was Associate Director of the Cincinnati Business Committee (2000-2008), managed the City of Newport, Kentucky's downtown revitalization program (1996-2000), and helped administer the Historic Preservation Investment Tax Credit program for the National Park Service during the Clinton Administration (1994-1996). His many board and advisory positions include Philanthropy Ohio, Cincinnati Development Fund, and ArtWorks Cincinnati.
Stuart Comstock-Gay, Delaware Community Foundation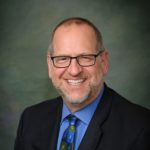 Stuart Comstock-Gay is president and CEO of the Delaware Community Foundation, and has devoted his career addressing issues of community, civic engagement, democracy, and civil rights. Before taking the helm of DCF in 2016, Stuart served as president & CEO of the Vermont Community Foundation.  Prior to leading the VCF, Stuart worked across the country to reduce barriers to voter registration and encourage broad civic engagement, first as executive director of the National Voting Rights Institute in Boston and then as Democracy Program Director at New York City based Dēmos. Stuart also spent seven years in leadership positions with the New Hampshire Charitable Foundation and 14 years with the ACLU, including 10 as executive director of the Maryland affiliate.  He serves as the chair of Mission Investors Exchange – the nation's leading impact investing organization serving foundations; and on the board of CFLeads – an organization dedicated to helping community foundations expand their leadership work. He also serves on the Board and executive committee of the Wilmington Leaders Alliance, and the board of the United Way of Delaware.
Jonathan Gruber, Einhorn Collaborative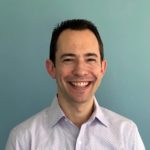 Jon Gruber is a strategy lead at Einhorn Collaborative, a foundation advancing the science and practice of empathy, mutual understanding, and relationship building — so we can rediscover our common humanity and solve our nation's greatest challenges together. Jon leads Einhorn Collaborative's Building strategy, focused on supporting, amplifying, and connecting the efforts of practitioners, storytellers, researchers, and peer funders who are helping to shift American culture in order to realize the promise of a truly pluralistic America. Jon joined Einhorn Collaborative in 2014. Previously, he worked as a management consultant advising clients across sectors on strategy, organizational change, and culture, as director of education for a nonprofit that supports Holocaust rescuers and preserves their legacy, and as a teacher at a school in the English countryside.
Sarah Koch, Entrepreneurship Funders Network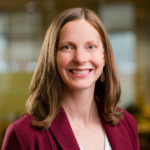 Sarah Koch is Interim Executive Director of the Entrepreneurship Funders Network, a community of funders working together to inspire entrepreneurship, support entrepreneurs, and strengthen entrepreneurial ecosystems. By informing, connecting, and catalyzing action, EFN increases its members' knowledge, networks, and efficacy; bolsters entrepreneurship; and contributes to shared prosperity, values that overlap and strengthen our civic infrastructure. Previously, Sarah led the Social Innovation team at the Case Foundation, including its portfolio of grants and programs across inclusive entrepreneurship, impact investing and civic engagement. The Case Foundation's mission was to invest in people and ideas that can change the world, and Sarah was proud to bring a gender and racial equity lens to that work. Sarah also helped to launch and ran the programming behind the foundation's Be Fearless campaign to encourage more innovation and risk taking in the nonprofit sector.
Pamela Lewis, New Economy Initiative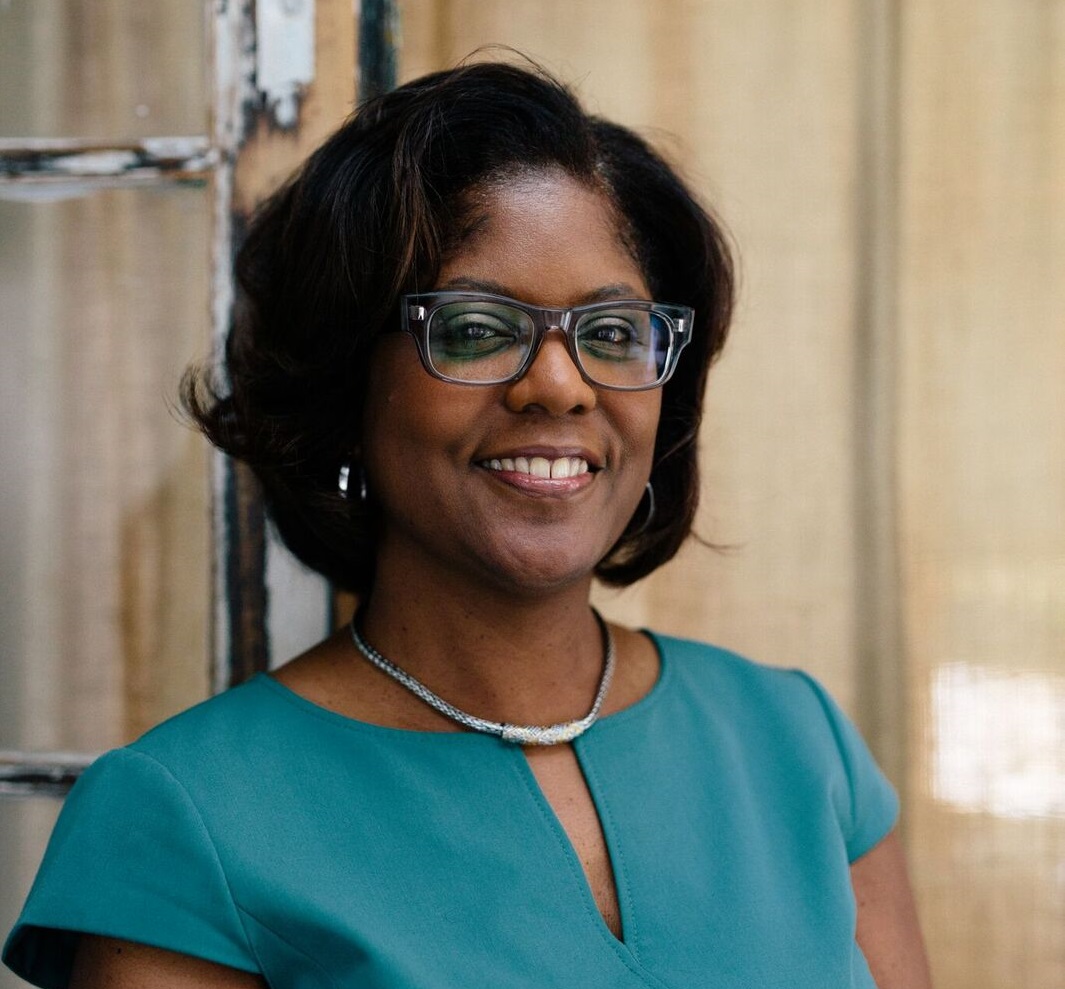 Pamela Lewis is the director of the New Economy Initiative (NEI), a collaboration of funders working to build and sustain an inclusive network of support for entrepreneurs in southeast Michigan. Lewis joined NEI in 2011 as a senior program officer, leading NEI's efforts to build a regional network of high-tech commercialization and business acceleration. She was named NEI's director in 2016.  An engineer by training, before joining NEI, Lewis served as a consultant to the Ewing Marion Kauffman Foundation, where she was responsible for developing asset maps and overseeing data reporting for Kauffman-funded programs in Detroit, and as NextEnergy's manager of entrepreneurial programs focused on accelerating clean energy startups. Lewis began her career at DTE Energy, spending 15 years in roles ranging from analyst to manager of process management and continuous improvement initiatives. In 2016, she was named one of the 100 Most Influential Women in Michigan by Crain's Detroit Business.
Rodney McKenzie, Jr., Mdiv, Fetzer Institute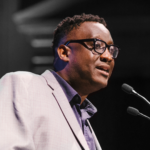 Rodney is an openly gay person of faith, a community organizer, and a reverend. He currently serves as the Vice President of Ally Development at the Fetzer Institute, a foundation who's work is focused on building the spiritual foundation for a loving world. He came to Fetzer from Demos, a "'think-and-do' tank that powers the movement for a just, inclusive, multiracial democracy" where he served in many roles, most recently as Executive Vice President. Prior to Demos, Rodney worked at the National Gay & Lesbian Task Force. Earlier in his career, Rodney co-founded Expansion Church and also served as the executive director of Resource Generation, an organization comprised of 18-35 year olds with access to wealth who are among the richest top 10% of individuals or families in the United States. He received his bachelor's degree from the University of North Texas, and a master's degree in divinity from Union Theological Seminary in New York City.
Janet Tran, Ronald Reagan Presidential Foundation & Institute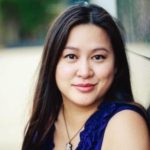 Janet Tran serves as the Director of Learning and Leadership at the Ronald Reagan Presidential Foundation and Institute where she is charged with designing the Foundation's nonpartisan portfolio of civic learning experiences for students. She joined the foundation in 2010 to help craft and design its nonpartisan civic learning portfolio. In 2015, she helped establish the Reagan Institute offices in Washington, D.C. with the launch of Leadership and the American Presidency (LTAP), an experiential leadership program for university students through the lens of the American Presidency. Janet's civic mission began prior to her work at the Reagan Foundation, serving as a Social Studies and English teacher in South Central Los Angeles.
PACE CEO: Kristen Cambell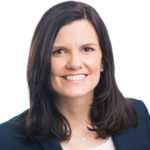 Kristen Cambell is Executive Director of PACE, a philanthropic laboratory for funders seeking to maximize their impact on democracy and civic life in America. Previously, Kristen ran her own consulting practice focused on civic engagement, education, and leadership. She served the National Conference on Citizenship as its Chief Program Officer, and has held philanthropic roles at the Case Foundation and Points of Light. Kristen is an AmeriCorps Alum and serves on the board of United Philanthropy Forum and Citizen University, as well as the advisory groups of several national groups, including the working group of the Philanthropy Initiative at the Smithsonian Institution.