PACE Executive Director, Kristen Cambell, was a featured as a keynote speaker at the San Diego Grantmakers Strengthening Democracy Summit.  The event also featured PACE's Civic Engagement Primer, a tool for grantmakers to assess their interest and understanding of civic engagement, and support their journey toward integrating civic engagement into their scope of work.
The summit provided a space centered on strengthening democracy in San Diego, and connecting with allies to the philanthropic work of San Diego Grantmakers.  Current changes in the public policy arena have the potential to significantly impact the region's democracy, civil liberties, and those in its most vulnerable communities.
According to the San Deigo Grantmakers: "Regardless of one's political perspective or the issues funded, we are all in this together and need to prepare for this shifting environment."
For more on this conversation, please follow #DemocracySD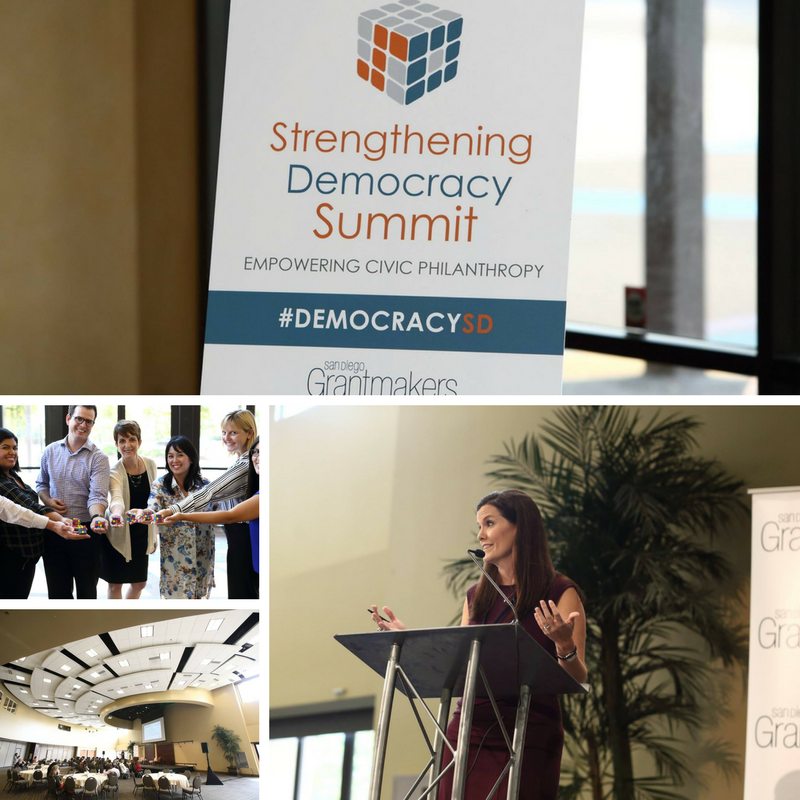 For more photos, check out the event album on Facebook here.