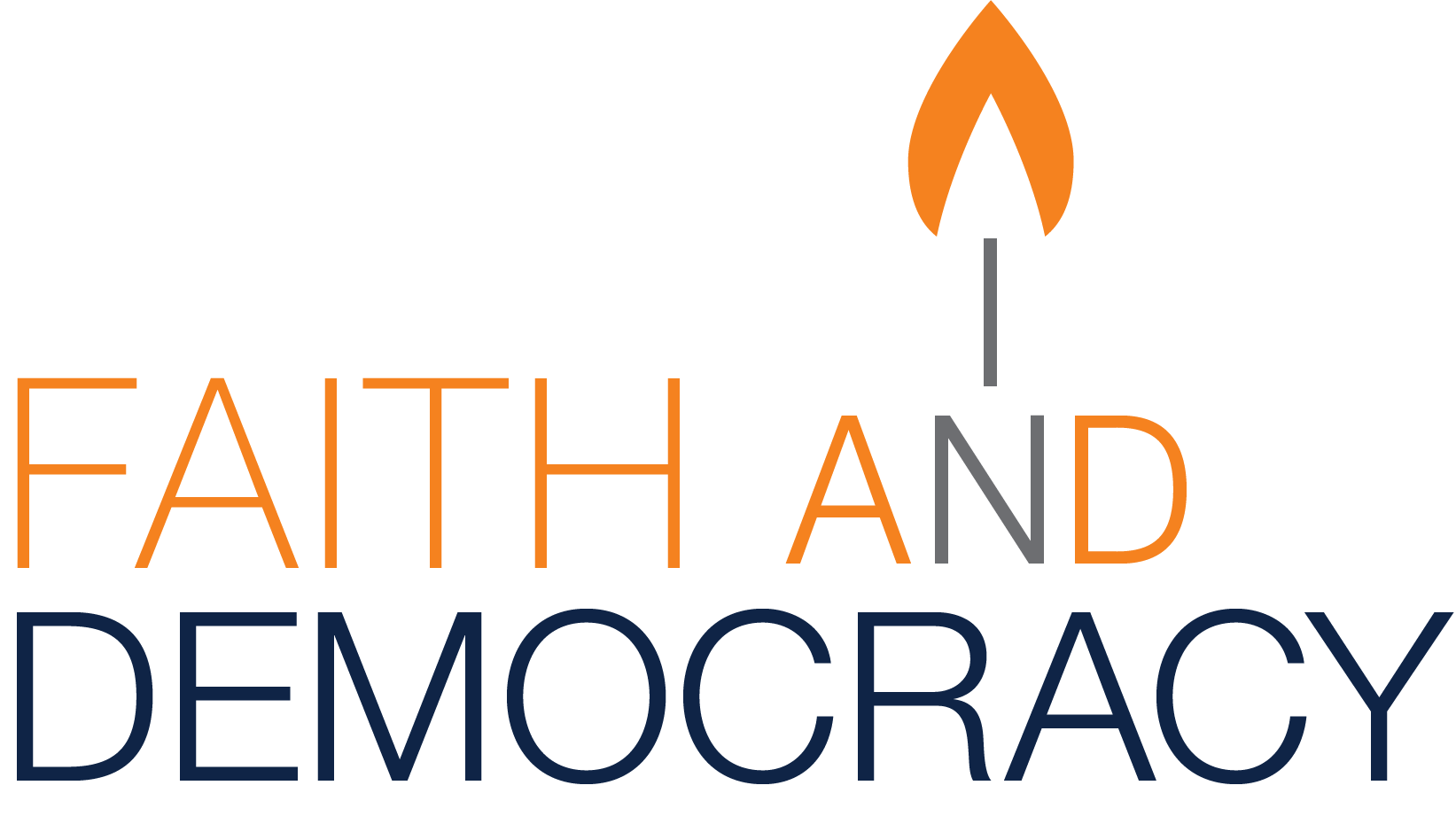 Faith In/And Democracy was first established in 2019 as a pilot funding and learning initiative led by Philanthropy for Active Civic Engagement (PACE) to explore the ways faith and faith communities can support democracy and civic life. When the project launched, Kristen Cambell, PACE's Executive Director said: "With this project, we hope to uncover the power and potential of faith communities to ease the divisions that plague our political, civic, and social processes. At this decisive time for our democracy, we were humbled to learn about the depth and breadth of work happening at this important intersection, and are thrilled to amplify a piece of it through this effort." As we enter a second year of this initiative, those words carry even more significance.
Over the last two years, this project awarded 11 grants across two cohorts of leaders. Each organization received a grant from PACE (approximately $50,000 each) and engaged in a year-long Learning Community to grow their skills and expand their networks. Over the 2020-2021 year, the Learning Community will seek to understand how faith communities are viable sites to help people build relationships and work with people who come from different racial, religious, cultural and/or political backgrounds and perspectives.
A brief description of the organizations engaged in this initiative can be found below.
2019 – 2020 Projects (Pilot Year)
Faith In Indiana
ISAIAH
Neighborly Faith Inc.
Virginia Interfaith Center for Public Policy
Wisconsin Council of Churches
2020 – 2021 Projects
America Indivisible
Chicago Theological Seminary
Fairbanks Climate Action Coalition
Faith in Action Alabama
NM Comunidades en Acción y de Fe
One America Movement
In addition, the size and quality of the application pools both years confirm the great volume of important work happening at the intersection of faith and democracy. They also demonstrate the need for more resources to support it. In our commitment to our principles, including responsible philanthropy, PACE takes to heart our opportunity to expand interest and advocate for more investment to meet that need. That is why we're also proud to introduce you to our 2020-2021 Notable Submissions, or the 23 organizations that were invited to submit proposals in the initiative's second year. These organizations gave us permission to share more about their work, in hopes it might be a fit for other funders and organizations. You can visit the full list here, and contact information or full proposals can be made available upon request.
---
For additional information about the initiative, please visit:
To take a look at what we're learning through this initiative, please visit:
All other questions can be directed to Faith@PACEfunders.org. Sign up for our newsletters to receive periodic updates on this and other PACE programs.