PACE Executive Director: Kristen Cambell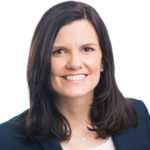 Kristen Cambell is Executive Director of PACE  and leads our mission to inspire interest, understanding, and investment in civic engagement within philanthropy and to be a voice for philanthropy in larger conversations taking place in the fields of civic engagement, service, and democratic practice. Previously, Kristen ran her own consulting practice focused on civic engagement, education, and leadership. She served the National Conference on Citizenship as its Chief Program Officer, and has held philanthropic roles at the Case Foundation and Points of Light. Kristen is an AmeriCorps Alum and serves on the board of United Philanthropy Forum, and the advisory groups of for several national groups, including the working group of the Philanthropy Initiative at the Smithsonian Institution.
PACE Director of Member Engagement: Janice Lombardo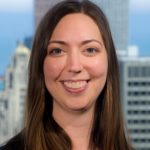 Janice Lombardo is PACE's Director of Member Engagement, taking on the role of deepening relationships and collaborations within our growing membership, enabling PACE to continue amplifying learning and engagement across our network and strengthening the voice of our field.  Previously, Janice served as Program Officer for the Democracy Program at the Robert R. McCormick Foundation, one of PACE's member organizations. There, her work focused primarily on youth civic learning and engagement. With the Foundation since 2008, Janice has served in many roles, including leadership of the Democracy School Network of teachers, a nonpartisan consortium of high schools committed to building robust civic learning practices.  She also served as a founding member of McCormick's racial equity steering committee.  Janice received her BS in Business/Marketing from Butler University in 2003. 
PACE Communications & Marketing Director: Adiel Suarez-Murias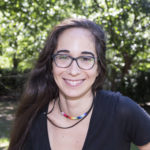 Adiel is Communications & Marketing Director of PACE and leads the organization's internal and external communication efforts to further the critical dialogue moving our field forward.  She brings with her over ten years of experience working with individuals and nonprofits to find the most resonant ways to express their ideas, engage stakeholders, and exceed their goals.  Formerly, she was the Communications & Development Manager at the Alliance for Peacebuilding, a global network of over 100 organizations working toward sustainable peace.  Adiel is also the Board Communications Director for URBAN REFUGEES, an international non-profit committed to improving the lives of urban refugees in the Global South, and she serves as a writing mentor for We Are Not Numbers, a non-profit that partners with youth in Gaza, creating a platform for them to share their stories. She holds a M.A. in Communication from Wake Forest University, where her research centered on rhetoric, conflict communication, and narrative theory.
PACE Fellow: Decker Ngongang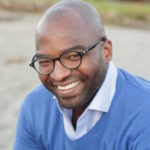 Decker Ngongang is a PACE Fellow. He has spent the last decade mobilizing the next generation of changemakers, building community organizations, and providing strategic support to social sector leaders and institutions. Previously, Decker Ngongang was a Senior Fellow with Frontline Solutions, a public sector consulting firm that works to expand opportunity for all by applying a critical understanding of race, place, class, and gender to the firm's services.  Decker honed his expertise in community and civic engagement through a number of roles. As a Senior Associate at Echoing Green, Decker launched the Black Male Achievement Social Entrepreneur Fellowship. Decker has also held roles with the Bill and Melinda Gates Foundation, Mobilize.org and Generation Engage. Decker's career began at Bank of America where he worked as a Risk Manager in the Investment Bank while also writing a monthly editorial column in the Charlotte Observer. Decker is a frequent writer and speaker on issues related to racial equity, diversity, civic engagement, education and social justice issues.
PACE Fellow: Marian Mulkey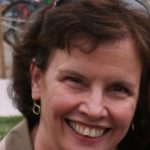 Currently an independent consultant, Marian Mulkey has worked at the intersection of strategic philanthropy and health policy for over 20 years. From 1999-2016 she held progressively responsible positions at the California Health Care Foundation (CHCF). From 2014-16 she was CHCF's Chief Learning Officer, driving efforts to incorporate learning, evaluation and impact assessment across the organization. Previously she directed CHCF's work to support California's implementation of the federal Affordable Care Act; informed state efforts to expand coverage and improve access to health care; and analyzed insurance markets and California's uninsured population. Earlier she worked in the health insurance industry and in county and federal government agencies. Marian serves on Boards of Directors for two California non-profits and contributes time and talent to several community organizations. She holds master's degrees in public policy and public health from the University of California, Berkeley and a bachelor's degree from Reed College in Portland, Oregon.