CEO: Kristen Cambell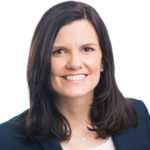 Kristen Cambell is CEO of PACE, a philanthropic laboratory for funders seeking to maximize their impact on democracy and civic life in America. Previously, Kristen ran her own consulting practice focused on civic engagement, education, and leadership. She served the National Conference on Citizenship as its Chief Program Officer, and has held philanthropic roles at the Case Foundation and Points of Light. Kristen is an AmeriCorps Alum and serves on the board of United Philanthropy Forum and Citizen University, as well as the advisory groups of several national groups, including the working group of the Philanthropy Initiative at the Smithsonian Institution.
Director of Learning and Experimentation: Amy McIsaac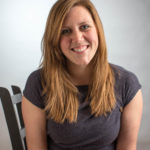 As PACE's first Director of Learning and Experimentation, Amy is responsible for developing and executing PACE's organizational learning agenda and the programmatic elements to achieve it. She works closely with PACE members to identify learning themes and objectives aligned with their interests and priorities. Prior to joining PACE in a staff role, Amy was an independent consultant to clients such as the Aspen Institute, Aspen Leadership Group, and PACE, where she led the development of PACE's Civic Engagement Primer, Democracy Primer, research paper Entrepreneurial Reciprocity: The Case for Entrepreneurs' Engagement in the Community, and various communication efforts. Amy is a proud AmeriCorps Alum, having served as an AmeriCorps VISTA in Washington, DC, during the height of the 2008 economic crisis. She has led multiple national and international nonprofit organizations focused on community engagement and service over her career, including serving as the National Director of Development and Communications at LIFT and Executive Director of 2Seeds Network. Most recently, Amy served on the Executive Team as the Chief Business Development Officer for Service Year Alliance. Amy lives in the Boston/Providence area (Go Friars!) with her husband, Kevin, and two daughters, Anna and Maeve.
Equity Analyst: Danielle Marshall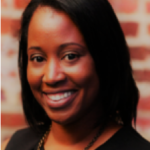 Danielle Marshall joins the team as an Equity Analyst, with a focus on centering racial equity. Throughout her 20 years in the social sector, she has worked in various leadership roles with nonprofit youth development and community-based organizations at both the local and national level.  Her early experience as an AmeriCorps member helped shape her approach. Danielle believes not only in civic engagement but also in amplifying a diversity of voices and ensuring communities are active in designing solutions from within. Most recently she served as the Executive Director at Playworks Mid-Atlantic, where she led efforts to increase social-emotional development and physical activity in elementary students. Danielle additionally served as a senior member of the national equity team, working in partnership with the Center for Equity and Inclusion to establish REDI policies, examine programming, and develop and implement training on cultural competencies and centering racial equity. Danielle is a Certified Diversity Professional (CDP) and holds a Master's degree in Industrial-Organizational Psychology from Louisiana Tech University.
_______
The following leaders have recently served in Fellowship capacities with PACE, helping us cultivate projects and increase our understanding and leadership in multiple areas of work.
PACE Fellow: Decker Ngongang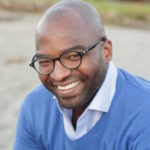 Decker Ngongang is a PACE Fellow. He has spent the last decade mobilizing the next generation of changemakers, building community organizations, and providing strategic support to social sector leaders and institutions. Previously, Decker Ngongang was a Senior Fellow with Frontline Solutions, a public sector consulting firm that works to expand opportunity for all by applying a critical understanding of race, place, class, and gender to the firm's services.  Decker honed his expertise in community and civic engagement through a number of roles. As a Senior Associate at Echoing Green, Decker launched the Black Male Achievement Social Entrepreneur Fellowship. Decker has also held roles with the Bill and Melinda Gates Foundation, Mobilize.org and Generation Engage. Decker's career began at Bank of America where he worked as a Risk Manager in the Investment Bank while also writing a monthly editorial column in the Charlotte Observer. Decker is a frequent writer and speaker on issues related to racial equity, diversity, civic engagement, education and social justice issues.
Decker's Projects Include:
PACE Fellow: Marian Mulkey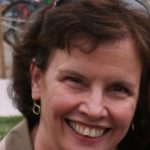 Currently an independent consultant, Marian Mulkey has worked at the intersection of strategic philanthropy and health policy for over 20 years. From 1999-2016 she held progressively responsible positions at the California Health Care Foundation (CHCF). From 2014-16 she was CHCF's Chief Learning Officer, driving efforts to incorporate learning, evaluation and impact assessment across the organization. Previously she directed CHCF's work to support California's implementation of the federal Affordable Care Act; informed state efforts to expand coverage and improve access to health care; and analyzed insurance markets and California's uninsured population. Earlier she worked in the health insurance industry and in county and federal government agencies. Marian serves on Boards of Directors for two California non-profits and contributes time and talent to several community organizations. She holds master's degrees in public policy and public health from the University of California, Berkeley and a bachelor's degree from Reed College in Portland, Oregon.
Marian's Core Project: The Impact of Youth Civic Engagement on Community Health, Safety, and Equity
PACE Senior Fellow: Sally Prouty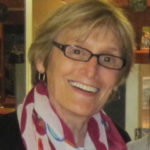 Appointed inaugural PACE Fellow in 2012, Sally also served as PACE interim director from 2014-2015.  Her early fellowship focused on providing thought leadership in support of the 'Civic Pathways out of Poverty' project.  Sally also served as Interim CEO of the National Conference on Citizenship (NCoC).  Sally served 10 years as President and CEO of The Corps Network (TCN), a national member association representing service and conservation corps where she led work focused on assuring quality, advancing policy, and building partnerships in support of member corps. Prior to TCN, she served as Deputy Director of the Ohio Department of Natural Resources and as Director of the Ohio Civilian Conservation Corps operating two residential and six non-residential programs. In addition to 30 years in the public and private sectors, including administrative and faculty positions, Sally has held volunteer positions at the local, state, national, and international levels including service on a city board of education and on the founding board of a charter school. She currently serves on the advisory board for Community Renewal International. A Registered Nurse, Prouty also holds a degree in Organizational Communication from Capital University in Columbus, Ohio.
Sally's Projects Included: